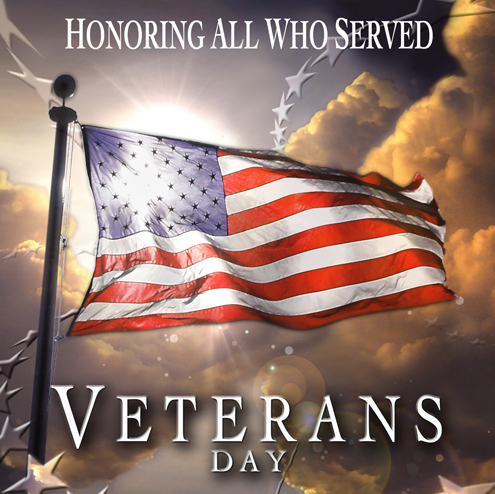 Since our forefathers founded this country, America's military has battled to keep it, and to keep us, safe. To honor every veteran who has fought for freedom, Veterans Day became an officially recognized day of remembrance in 1954.
On Veterans Day, we remember the fallen and pay tribute to those heroes who still fight. Please pause this November 11 to pay your respects to every service member who has ever honorably worn the uniform.
This Veterans Day, TCU/IAM honors America's veterans and active duty military men and women and asks all members to do the same.
Here are some suggestions to remember our veterans and realize the cost of freedom:
Reflect upon the sacrifice of America's warriors and observe a moment of silence on Veterans Day.
Spread the word about the real meaning of Veterans Day. Because it's not just a "day off work." It's a time to remember our American freedoms come at a cost.
Show American Pride. Fly the United States flag. This show of respect shows our veterans they are not forgotten.
Veterans Day is an opportunity to publicly commemorate the contributions of living veterans. Armistice Day officially received its name in America in 1926 through a congressional resolution. It became a national holiday 12 years later by similar congressional action.
If World War I had been "the war to end all wars," November 11 might be still called Armistice Day. Realizing that peace was equally preserved by veterans of World War II and Korea, Congress decided to make the day an occasion to honor all those who have served America. In 1954 President Dwight D. Eisenhower signed a bill proclaiming November 11 as Veterans Day.
Originally published on GOIAM.org